Indoor & Outdoor Transportation Digital Signage & Protection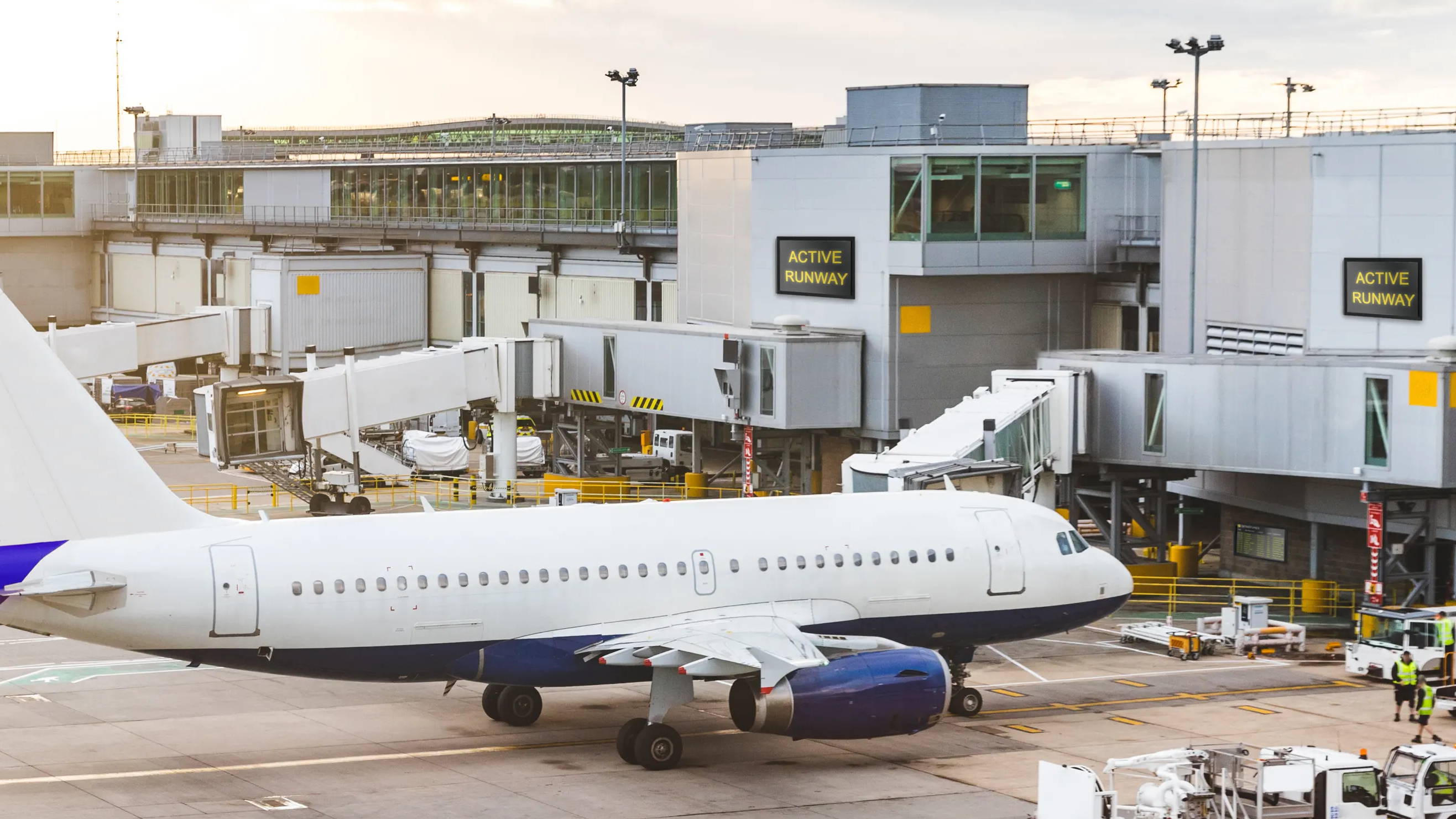 Transportation Digital Signage Advantages
The benefits of using TVs and digital displays for indoor and outdoor digital signage are clear because this medium allows you to catch your audience's attention the best way possible with engaging image, video, text, and sound capabilities. Plus, TVs and digital displays can incorporate smart software so you can even streamline content across displays. Or if a touch screen interactive display is on the radar for your business, that's an option too. From providing entertainment and showing safety instructions to utilizing screens as third-party advertising space, from gas station digital signage, truck stop signage, bus digital signage, train station digital signage, airport digital signage, car dealership outdoor signs, car wash signage, to other public transportation digital signage, the advantages of transportation digital signage are limitless.
Why are Transportation Digital Signage Enclosures Important?
Address Burn-Out Concerns:
For some digital signage applications, information doesn't need to be streaming across the sign all day long. However, in most transportation digital signage situations, departure and arrival times are ever-changing based on weather conditions, which means updated information needs to be shown for travelers 24 hours a day. This is why many airports, bus systems, and other public transportation services are no longer using mechanical boards and TVs for signage, but rather commercial digital monitors (often paired with indoor and outdoor TV and digital display enclosures like The Display Shield) that are designed for ongoing usage.
Modern Digital Signage Technology:
Mechanical boards with oscillating numbers were once the solution for communication in transportation hubs and then TV monitors became popular. However, regular consumer televisions lacked useful features for commercial signage shoppers such as scheduling (cited from Digital Signage Today). Many commercial shoppers are choosing standard digital signs paired with outdoor digital display enclosures for sign protection because this allows them to use the most updated signs with amazing features.
Security in High Traffic Areas:
Millions of passengers pass through airports, metro stations, marinas, terminals, and train stations every day. One of the biggest challenges in high population areas is keeping digital monitors safe. PEC's transportation signage protection solutions are built to withstand high impact in the event of vandalism. Durable TV and display enclosures have security systems and are designed to help prevent tampering and theft. Even certain graffiti such as spray paint can be washed off the shatterproof front panel of an enclosure with special removal spray.
Weatherproof for Outdoor Applications:
From a New York snowstorm to a Florida hurricane, PEC's The TV Shield and The Display Shield enclosures are designed to withstand rain, snow, storms, and extreme temperatures. Thermostatic fans and heaters, moisture kits, and various other accessories available with these extremely durable units make them a popular solution for almost any outdoor commercial environment. TVs located outside on boats, ferries, and yachts are often replaced numerous times a year because of corrosion damage from salty air. However, PEC's weatherproof digital signage and TV enclosure, The Display Shield, is composed of highly durable outdoor plastic that is not damaged by salt. The unit helps prevent damage to the TV or display housed inside.
Car Wash Digital Signage
Here are some important uses for car wash signage and how TV enclosures help….
Curb side digital signage and brand awareness

Display car wash software for staff

Display information such as instructions or menu options on car wash entrance signs

If you have long wait lines, display TV shows for customers who are waiting in the car line

Use a TV or digital monitor to display additional advertising for your business or sell ad space for additional revenue (car wash advertising signs)

If you have ever wanted to display data, information, or even display TV shows for customers or staff inside your building, but you worry about damage to the TV or digital monitor, an enclosure is a solution for that scenario as well
Airport Digital Signage
Robbers have been known to take off with pricey equipment which includes digital signage at airports. Of course, vandalism is a big issue for digital signage as well, especially outdoor digital display solutions. Be it spray paint, thrown objects, or theft, digital signs in high traffic indoor locations or left outdoors need to be protected from people as much as they need protection from the elements. Enclosures featuring dual chambered key lock systems and lock kits for mounts that secure displays to the wall offer optimum protection.
For indoor use, many businesses also favor options like a low-cost frame display enclosure like The TV Shield PRO Lite. Rather than an enclosure with a back, this enclosure is a frame that bolts to the wall using heavy duty mounting hardware, while the enclosure attaches to the base frame using a high strength security screw system for the ultimate defense against removal from the wall. So, this is an open back design. These display frames feature .177" thick ultra-clear shatterproof polycarbonate for the front shield and a .25" thick aluminum front frame. These protective digital display enclosures hold up in the roughest and toughest environments including federal correctional institutions.
PEC's digital display enclosures are ideal for providing security and defense for digital monitors used in high traffic places, such as flight boards in airports. Travelers need communication in real-time about route changes as they happen, which calls for the use of digital signage solutions that are operational all day. Already used by airlines such as Jet Blue and Southwest, PEC's protective TV and display enclosures are ideal for numerous applications in addition to aviation such as bus lines, subways, train stations and car lots. Even cross-country truck transportation companies have had needs for PEC's protective LED TV enclosures.
Some of Our Transportation Digital Signage Customers
Ready to Protect Your TVs & Digital Displays?
Select an enclosure below or contact us for support.
The TV Shield PRO (Powder-Coated Aluminum and Steel)
The TV Shield PRO Touch (Powder Coated Aluminum and Steel)
The TV Shield PRO Lite (Powder Coated Aluminum)
The TV Shield PRO Lite Touch (Powder Coated Aluminum)
The TV Shield PRO Portrait (Powder Coated Steel)
The TV Shield PRO Portrait Touch (Powder Coated Steel)
Additional Resources:
Why Outdoor TV Enclosures for Digital Movie Poster Displays are Better than Movie Poster Light Boxes
10 Top Outdoor Digital Signage Enclosure Features (Outdoor Touch Screen Options and More)
Avoid a Battered Display: Indoor and Outdoor Digital Signage Enclosures Protect from Theft, Storms and More
The TV Shield®, The Display Shield® and The TV Shield Pro® and their logos are trademarks of Protective Enclosures Company. All other trademarks and logos are the property of their respective owners.