Digital Signage Displays for Retail & Businesses
Digital signage creates an entirely different effect on consumers than that of traditional signage - it attracts the eye through movement. The dynamic quality of a digital signage display for retail business gives retailers a powerful tool to wield inside and outside their stores for attracting more customers.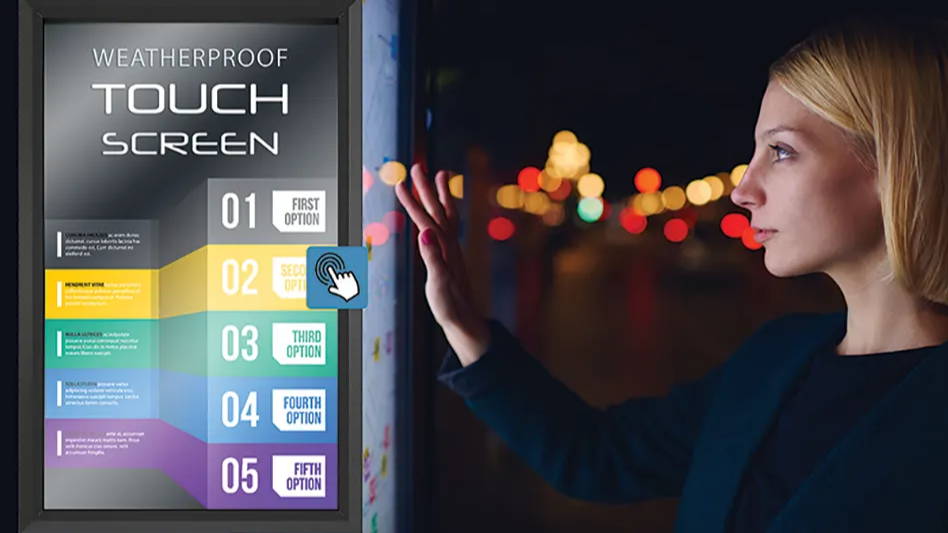 Common Applications for Digital Signage in Retail
Shopping mall signage (mall digital signage)
Supermarket digital signage (digital signage in grocery stores)
Convenience store signage (gas station digital signage)
General storefront digital signage
Car wash digital signage
Retail Digital Signage Needs
Indoor and outdoor digital signage and interactive displays are becoming increasingly popular for retail environments, convenience stores, malls, supermarkets, and other various businesses.
Millions of shoppers pass through malls, shopping centers, and even small family owned businesses every day. One of the biggest advertising challenges in high population areas is engaging customers with products and closing sales in a safe and economic way. As interactive digital signage solutions become more popular because they allow customers to stop and watch videos, select different product views, or look at rewards programs on screens, businesses are at risk of losing more and more money when these displays get damaged or stolen. Fortunately, those challenges can be overcome. Read on to learn about TV and digital signage enclosures.
Common Digital Signage Needs:
Directories

Display safety rules and guidelines

Electronic information boards

In-store or out-of-store order online in a flash digital displays (or access customer support)

Providing entertainment and reducing perceived wait times in checkout lines

Internal and external advertising
How to Protect Retail Signage Displays
Whatever the retail environment threat, we likely have a TV or retail digital signage protection solution, even outdoors. From shatterproof impact-resistance, water protection, moisture defense, and bug defense to theft control and more, our retail TV display protection solutions are saving businesses thousands of dollars in damage prevention.
Touch Screen Interactive Retail Displays
Not only do our enclosures provide protection, but we also offer a weatherproof IR Touch Frame integration. With this top-of-the-line touch frame, you can turn your regular non touch screen TVs or digital displays into weatherproof touch screen interactive retail displays.
Some of Our Business & Retail Signage Display Customers
Businesses and retailers like Rooms to Go, Under Armor, and many more trust Protective Enclosures Company to protect their TV and digital display investments.
If you have a need for a protected indoor or outdoor TV or digital display, we are here for you. It's no secret that department stores and shopping malls are utilizing digital signage for increasing revenue by improving customer experiences and generating advertising income. With our enclosures, you can now protect your digital signage indoors and outdoors.
Ready to Protect Your Business & Retail Digital Signage?
Select an enclosure below or contact us for support.
The TV Shield PRO (Powder-Coated Aluminum and Steel)
The TV Shield PRO Touch (Powder Coated Aluminum and Steel)
The TV Shield PRO Lite (Powder Coated Aluminum)
The TV Shield PRO Lite Touch (Powder Coated Aluminum)
The TV Shield PRO Portrait (Powder Coated Steel)
The TV Shield PRO Portrait Touch (Powder Coated Steel)
Related News & Resources:
Digital Signage as a Customer Service Vehicle (Sound & Communications Magazine Article)
10 Top Outdoor Digital Signage Enclosure Features (Outdoor Touch Screen Options and More)
The TV Shield®, The Display Shield® and The TV Shield Pro® and their logos are trademarks of Protective Enclosures Company. All other trademarks and logos are the property of their respective owners.