Healthcare Digital Signage Protection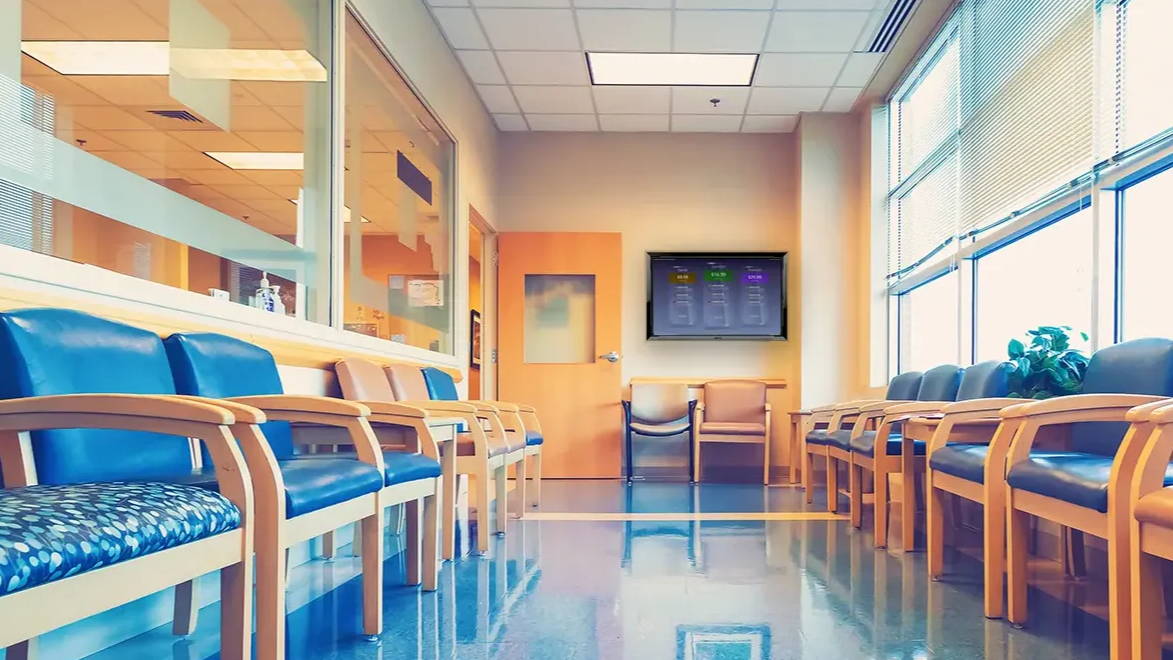 Hospital Digital Signage Benefits
Hospital Digital Signage can improve communication strategy in any healthcare environment. Hospital and clinic administrators work hard to ensure they design healthcare spaces that are comfortable and inviting for patients, clients, or guests. Thanks to modern technology, a quality hospital signage system can even utilize software to streamline real time communication across entire facilities.
Healthcare digital signage can help display content that can educate patients and visitors in the waiting room while also reducing perceived wait times.

When it comes to pharmaceuticals and production, manufacturing plants need TVs or digital displays to mass communicate information throughout a factory without worrying about production dust, other debris, or wash downs ruining internal wiring.

Rehabilitation facilities can benefit from impact-resistant and weatherproof TV cabinets. TVs and digital monitors protected by PEC's extraordinarily durable and temperature regulated enclosures can be used outdoors to entertain staff and patients or even be incorporated into training for the rehabilitation process. Or they can be used indoors to provide tv screen protection against shattering, theft, tampering, and more.

Psychiatric institutions are one of the most comfortable places for TVs to be damaged or used as a weapon. PEC provides a variety of safety-conscious TV protection options and features, from shatterproof Lexan® Polycarbonate front shields to rounded corners and more. Contact us to learn more about how we can help protect staff and TVs at psychiatric hospitals.
How to Protect Healthcare Digital Signage
Be it tampering in doctor's office waiting rooms or weather conditions for outdoor digital signage, many times medical TVs and digital signage need protection. PEC's indoor and outdoor TV enclosures are an ideal solution. These top-of-the-line enclosures protect from tampering, theft, impact (with shatterproof front screens), water, dust, moisture, harsh temperatures, and much more....
Anti-Ligature TV Enclosures
As much benefit as televisions deliver, they also pose a significant risk in certain settings. Places like hospitals, correctional facilities (jails), day cares, and mental health institutions treat televisions and digital displays as safety hazards because they can cause physical harm if not properly mounted, either by accident or by intention.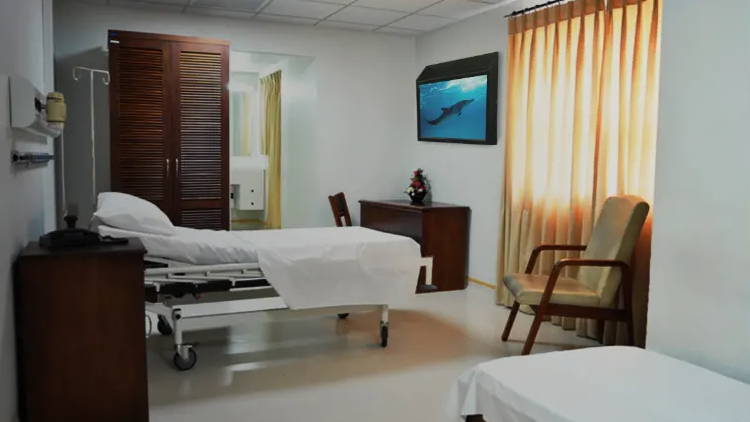 Anti ligature hospital digital signage enclosures give facilities a better, safer way to communicate and entertain visitors, patients, and staff. Ligature resistant TV enclosures essentially serve to create an anti ligature TV or medical digital signage solution.
Some of PEC's Medical Digital Signage Clients
Baxter, Stryker, Cedar Park Regional Medical Center, Takoma Regional Hospital, Howard University Hospital, Happy Teeth Dental Centers and the USDC are just a few examples of PEC's satisfied medical industry clients. If you have a need for a protected indoor or outdoor TV or digital display, we are here for you.
Ready to Protect Your Hospital Digital Signage?
Select a common healthcare industry enclosure below or contact us for support.
The TV Shield PRO (Powder-Coated Aluminum and Steel)
The TV Shield PRO Touch (Powder Coated Aluminum and Steel)
The TV Shield PRO Lite (Powder Coated Aluminum)
The TV Shield PRO Lite Touch (Powder Coated Aluminum)
The TV Shield PRO Portrait (Powder Coated Steel)
The TV Shield PRO Portrait Touch (Powder Coated Steel)
More Helpful Resources:
The Benefits of Anti Ligature TV Enclosures
Enclosure Uses in the Medical Industry
The TV Shield®, The Display Shield® and The TV Shield Pro® and their logos are trademarks of Protective Enclosures Company. All other trademarks and logos are the property of their respective owners.