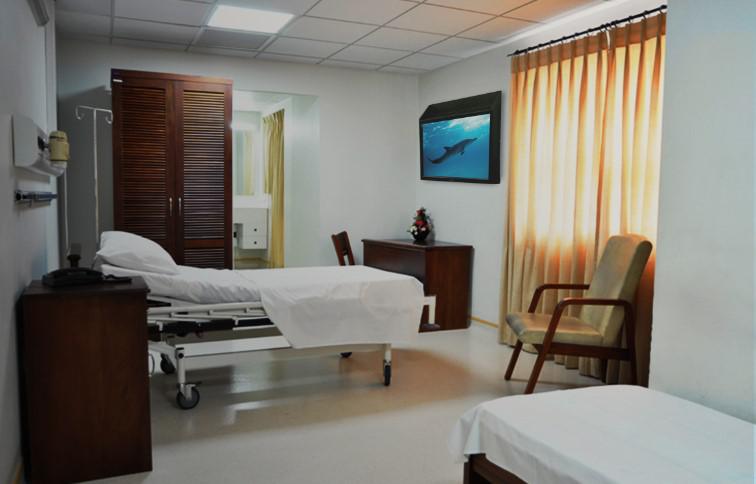 Even in the digital era of smartphones and the internet, TVs and digital displays remain the gateway to the world around us. Not everyone has the luxury of keeping the world in their pocket, but people everywhere stay tuned into what's going on around them via the television, as it's readily accessible wherever people gather en masse.
But as much benefit as televisions deliver, they also pose a significant risk in certain settings. Places like hospitals, correctional facilities, day cares, and mental health institutions treat televisions and digital displays as safety hazards because they can cause physical harm if not properly mounted, either by accident or by intention.
Anti ligature TV enclosures seek to give facilities a better, safer way to bring television to their audiences. They essentially serve to create an anti ligature TV solution.

What Are Anti Ligature TV Enclosures?
Anti ligature TV enclosures are leaving a lasting mark in many industries. An anti ligature TV cabinet's base frame bolts and seals to the wall over a TV using heavy duty mounting hardware, while the enclosure attaches to the base frame using a high strength security screw system for the ultimate defense against removal from the wall (this is an open back design). The enclosure prevents access to the TV mount which could be used as a ligature point if it were accessible. A slope top hood is also at the top of the enclosure, preventing it from having a flat top surface.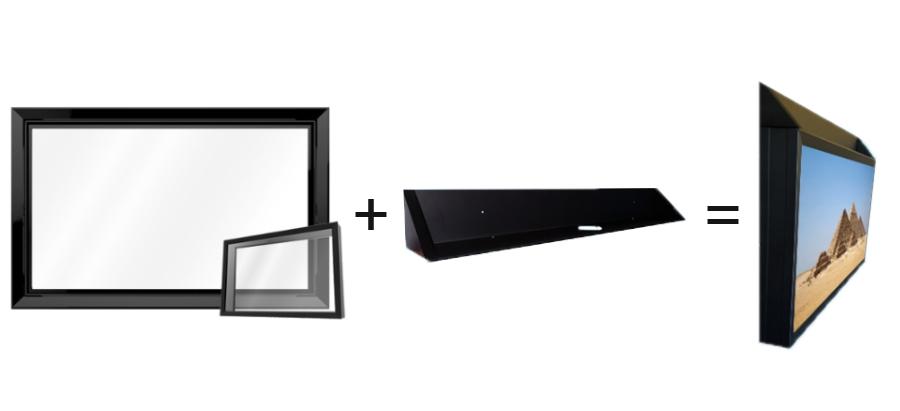 These enclosures make it impossible to form a point of ligature, such as tying a rope around the TV to pull it down, which could result in self-harm, injury to others, or even death. Otherwise, though a TV mount may be strong enough to hold the screen, a little brute force is all it would take to send it crashing down. It prevents suicide attempts where otherwise patients or inmates might attempt to use something strung around the TV to hang themselves or others. It's unfortunate these types of concerns exist, but they are a reality in certain settings such as health care and penitentiaries.
Whether the TV is mounted in a recessed area, on the ceiling or wall, or on a table, ligature resistant TV enclosures protect the television in its entirety to prevent damage or unauthorized access to the TV.
Enclosures can be custom made to an extant for certain facilities needs and come in a variety of sizes to fit your TV size and setup. The depth from the TV to the wall or other backing can vary, which is why companies offer multiple sizing options to get the perfect fit.
The Benefits of an Anti-Ligature TV Enclosure
Some environments have anti-ligature requirements in place to prevent intentional or accidental harm. But even without these regulations, the benefits of a TV enclosure are hard to ignore.
Protective Equipment
TVs and especially digital displays aren't cheap, and they're an even more expensive investment when you have multiple screens in your facility. Enclosures help to protect this investment from tampering, movement, or other activities that could cause damage to the display.
Safety to the User
Places like jails, mental facilities, hospitals, and child care facilities rely on anti ligature enclosures for safety reasons. It eliminates the risk of a TV falling or being used to inflict harm.
Temperature Regulation and Water-Resistance
Ligature resistant TV enclosures can come with cooling fans installed and many enclosures can be sealed to eliminate moisture damage. In addition, the sealing also protects the TV inside from water damage if for example a drink were to be thrown at it.
Minimal Installation
Most TV enclosures require very little setup to use. You don't have to remove the TV from its existing spot - just place the enclosure over top of the TV or display and secure into place
Where to Get Anti Ligature TV Enclosures
From four-sided enclosures to sloped, tamper-proof tops for added safety, Protective Enclosures Company (PEC) is a leader in anti ligature TV enclosures.
We're an A+ BBB rated privately held, US-based manufacturer of affordable, lightweight, weatherproof, and secure protective enclosures for TVs and digital displays and signage. Our product line includes the patented The TV Shield ®, The Display Shield ®, The TV Shield PRO ® and The TV Shield PRO Lite ® branded TV and display enclosures for residential and commercial uses alike.
Our anti ligature TV enclosures are specially designed for the commercial market, especially for jails, mental health facilities, hospitals, day cares, or care homes where people would otherwise be inclined to potentially harm the TV or use the TV to harm themselves or others.
Learn more about The TV Shield PRO Lite Anti-Ligature and how you can create a safer, media-rich environment in your home or business.