Supermarket & Food Processing Digital Screen Solutions
Food manufacturing facilities, farms, factories, water processing facilities, and grocery stores have some similar needs when it comes to using digital signage for communication. Not only is the digital signage form of communication pivotal for communication both indoors and outdoors, be it streaming advertising, safety communications, schedules, inventory data, and more, but often these need to be durable digital signage solutions.
Threats like dust, moisture, hot or cold temperatures, flying objects, tampering, and more would pose a threat to the average TV or digital display. So, it is important to know how to protect digital signage. When it comes to food processing facilities and grocery stores, we at Protective Enclosures Company (makers of The TV Shield and The Display Shield) are honored to be the trusted provider of protective TV and food manufacturing digital display enclosures across the food industry. PEC even offers food processing touchscreen monitor protection solutions.
Food Manufacturing Digital Display Benefits for Food Processing:
Safety Improvement -



When it comes to manufacturing plants and food processing facilities, ROI is typically best measured with an improvement in safety. This is a contrast from most industries where ROI is often calculated more heavily in cost savings, improvement of sales, customer experience, and brand support. Safety is relative to cost savings since the financial benefits of a safer work environment are huge, but safety is number one. A food processing digital screen improves workplace safety and productivity with repetitive and engaging communications that include safety reminders and alerts.
Reduces Less Efficient Communication Forms and Reduces Environmental Waste -



Considering that 40 percent of workers don't have access to email, plants often rely on word-of-mouth, print materials, and bulletin boards to get their message across (Digital Signage Today). This is not very effective or efficient. Digital signage paired with software can eliminate or greatly reduce those less efficient communication forms which can also lower environmental waste and save costs.



Saves Time and Improves Efficiency for Workers and Operations -



Floor managers need to spend more time on the floor accompanying their plant workers, which has a tendency to boost morale and promote teamwork. A

food manufacturing digital display

allows plant managers to program information and let it run, which saves them time in general which can enable them to get more done elsewhere and be more involved on the plant floor.



Provides Real-Time Information -



Food processors want more real-time information out on the floor. They have several lines running and they want to know instantaneously if they have an issue with a particular line.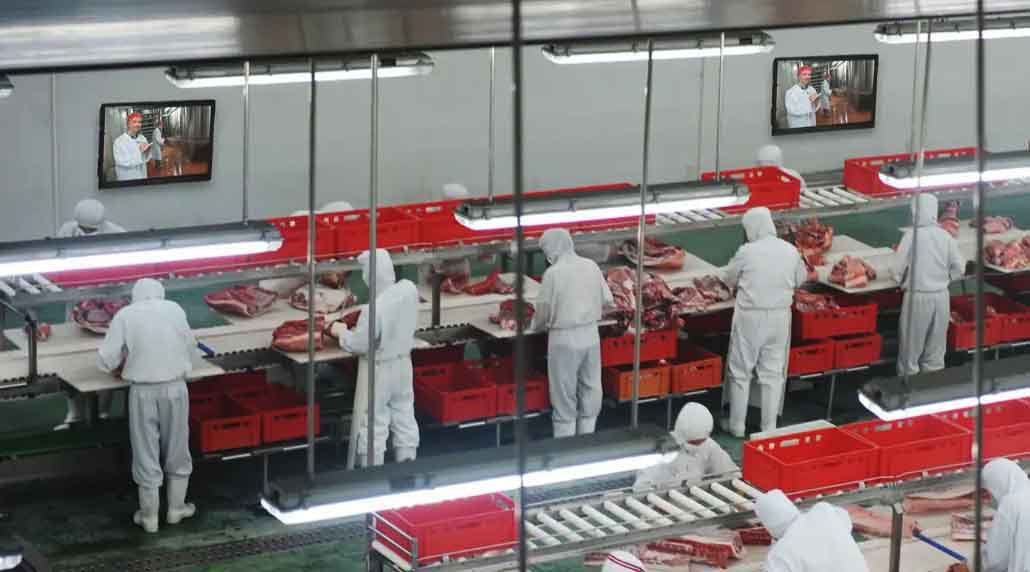 With innovative digital signage protection solutions like The Display Shield (which is used in facilities by companies such as Pepsi, Tyson, Kellogg's, Perdue, Land O Lakes, and more), it's no surprise that manufacturers are actively turning to digital signage as a messaging solution. Digital signage is the future of improving workplace safety and productivity for manufacturing, food processing, and many more industries. What are you doing to improve the safety of your workplace or facility?
Digital Signage Enclosure Options


(for Food Processing Wash-Downs, Dust Control & More)
We customize The Display Shield food manufacturing screen enclosure for your unique application (dust control, wash-down resistance, etc.), so please call us today at 800-331-2628 or 321-441-9689 to discuss your need.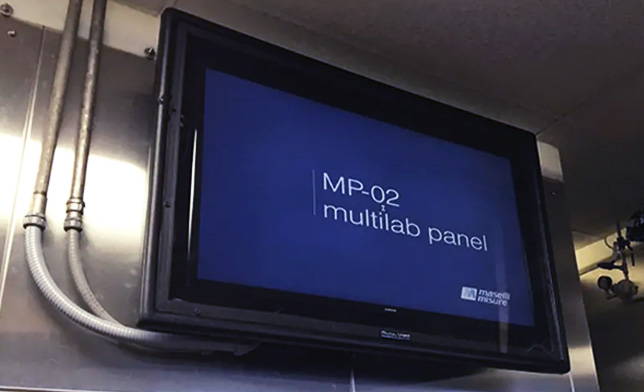 Editorial Spotlight - The Display Shield ProFood World Showcase:
In addition, here is a snapshot overview of our other digital signage enclosures…
F

ood Processing Touchscreen Monitor
The TV Shield PRO series offers a popular TV and monitor enclosure solution for certain manufacturing facility needs as well. This series can be paired with our IR Touch frame to produce a protected food processing touchscreen monitor.
Ready to Grab Digital Monitor Enclosures for Your Facility or Store?
Click Here to Browse Protective and Weatherproof Digital Signage Enclosures
or contact us any time for support.
The TV Shield®, The Display Shield® and The TV Shield Pro® and their logos are trademarks of Protective Enclosures Company. All other trademarks and logos are the property of their respective owners.