Posted by The Display Shield on 27th Jul 2020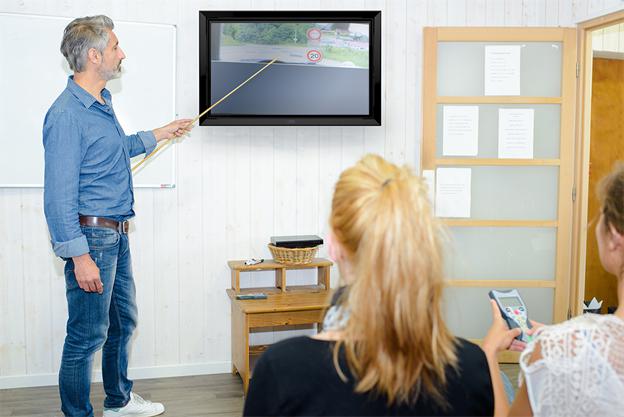 Setting up classrooms for optimal learning is an art to begin with, but the added element of social distancing for disease control and safety presents additional challenges. Administrators and teachers need to consider how to space students apart, promote good hygiene practices, and generally create clean and safe classrooms. This will involve re-arranging classroom spaces, but classroom AV (audio visual) and digital tools may help as well. Below are some top classroom AV tools to consider utilizing.
Classroom AV (Digital Tools for the Classroom)
1.Smart TVs or Displays –
In the age of social distancing, it is important to utilize every opportunity to reduce physical contact and exchanging of objects. Some ideas for implementing this in classrooms would be cutting down on the use of paper for assignments, quizzes, etc. This not only lowers the amount of touching the same paper for teachers and students but also lowers the need of a teacher to approach students to view paperwork. Smart TVs and displays can help by providing an area to display information and projects whenever possible. Using Smart TVs in classrooms also opens up an arena of very helpful digital tools for the classroom, such as those listed in this classroom digital tools article by Northwest Missouri State University.

In addition, some schools are considering larger and more spread out alternatives for classrooms (as mentioned in this rave PUBS article). Even in regular size classrooms, putting displays around the room to help the teacher distribute information, visuals, and material to different areas of the classroom is helpful. Beyond that though, the larger the teaching space, the more helpful to be able to spread out and place TVs and displays around for teaching purposes so all students can hear and see well. This Top 10 Best TVs for Classroom article is a helpful resource.
2.TV Enclosures –
The use of Smart TVs and digital displays may be a challenge in some classrooms. Perhaps there are challenges with preventing students or children from tampering with TVs, especially young children or special needs children. In a science class or wood shop class, chemicals or airborne dust could get into and damage the TV electronics. For physical education classes in gymnasiums, flying objects like basketballs may be a concern as they could easily break a TV. There are so many possible reasons TV screen protection may be an important consideration for school administration and teachers.
Tweet by PE Teacher Stephanie Weber Showing The TV Shield PRO: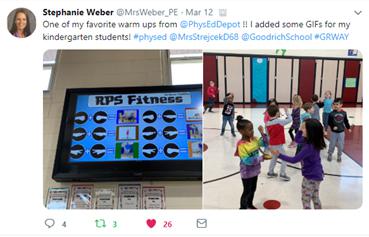 Indoor and outdoor TV enclosures are a powerful and excellent solution for protecting TVs and digital signage at schools. The best quality indoor and outdoor TV enclosures such as The Display Shield, The TV Shield PRO, and The TV Shield PRO Lite offer shatterproof anti-glare front shields, high-impact protection, water-resistance for wash downs or rain, weatherproofing, and more. Touch screen options are even available for The TV Shield PRO and The TV Shield PRO Lite, so for example in a classroom setting, a teacher can easily change around, interact with, and present information to classes by touching and controlling elements on the TV screen. These enclosures can even convert a regular TV to a touch screen TV in addition to providing protection.
3.Speakers and Sounds Systems –
Speakers and a better sound system may be key for learning in these times for schools that are adopting bigger teaching spaces and make-shift classrooms such as hotel ball rooms, large connected trailers, or large tents which are ideas that have been mentioned. It will be more important than ever to enable students to hear the teacher and media on TVs or displays wherever they may be sitting.
These classroom AV and technology capabilities are certainly important solutions for many schools. Below are some quick links from the article to get you started as you prepare classrooms.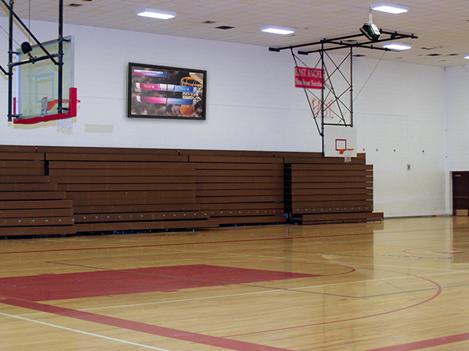 Top Indoor and Outdoor TV Enclosures for Schools