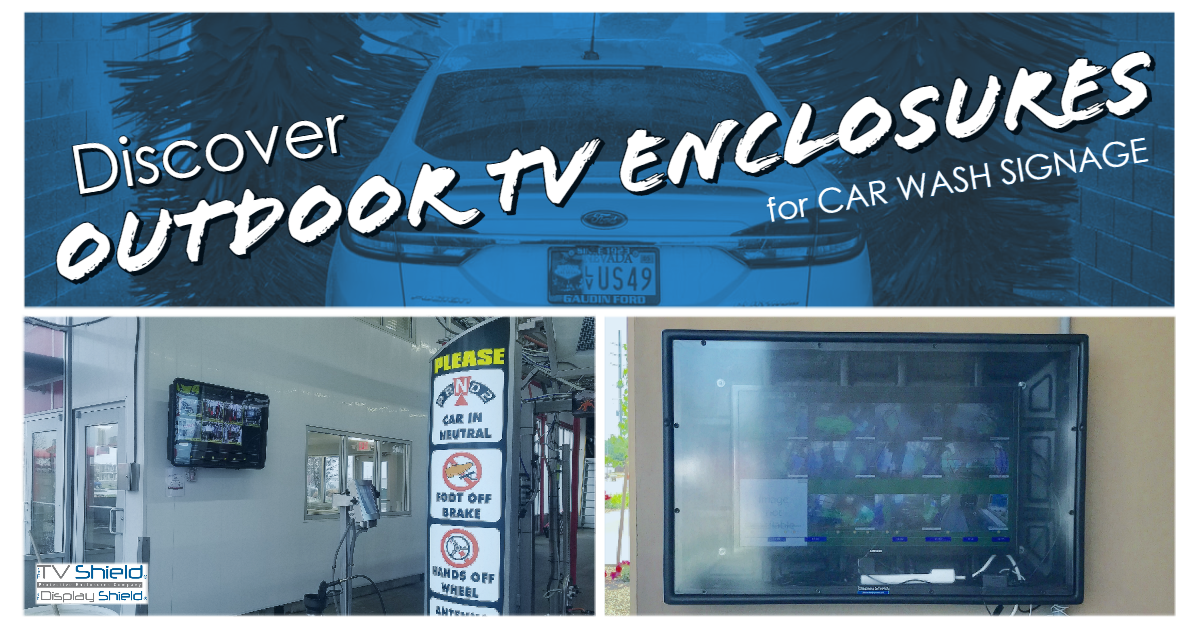 Some current hot topics in the car wash industry are car wash signage, car wash software, and general car wash management systems. This article addresses top TV and digital signage uses for car washes both indoors and outdoors with a focus on how outdoor TV enclosures can make a difference.

Outdoor TV Enclosure Car Wash Applications
Here are some important ways TVs and digital signage are useful for car washes and how TV enclosures help.
Curb side digital signage and brand awareness
Display car wash software for staff
Display information such as instructions or menu options at the car wash entrance
If you have long wait lines, display TV shows for customers who are waiting in the car line
Use a TV or digital monitor to display additional advertising for your business or sell ad space for additional revenue
If you have ever wanted to display data, information, or even display TV shows for customers or staff inside your building, but you worry about damage to the TV or digital monitor, an enclosure is a solution for that scenario as well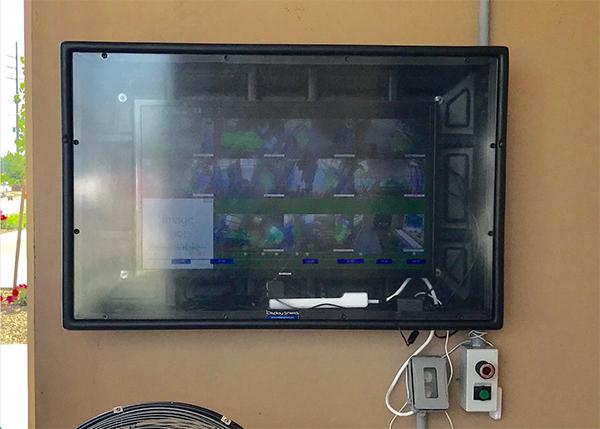 Software & Signage Solutions for Car Washes
As you surely know if you're in the car wash industry, it's important for car wash staff to be able to monitor cars as they proceed through the car wash so they don't go off the tracks and slow down the process or cost time and money.
The car wash case study "H2Go Express Car Washes Uses NoPileups™ & PEC™ to Improve Safety & Operations," offers a great explanation of how software by NoPileups can be combined with Protective Enclosures Company's The Display Shield water resistant outdoor TV enclosure to create a Load-On Display solution. An outdoor TV enclosure, like The Display Shield, is mounted at the entrance of a car wash tunnel with a TV inside. The Display Shield provides water resistant and impact resistant protection for the TV so it won't be damaged in the car wash environment. The protected Load-On TV displays all the NoPileups camera views and provides end users real-time status of the NoPileups system.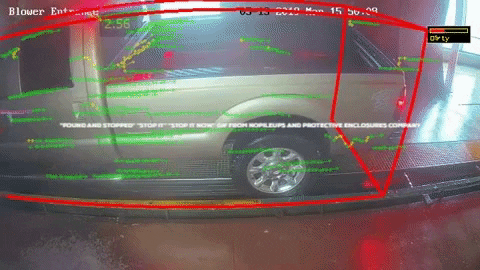 Outdoor TV Enclosure Options for Your Car Wash
So, what is the best outdoor TV cabinet for your car wash? That depends on how you're using the enclosure. Different enclosures are ideal for different environments, such as indoor, regular outdoor, or particularly harsh environments (indoor or out) where the enclosure needs to endure unique threats such as chemical wash downs, excessive dust exposure, etc... Below is a chart outlining some different enclosure styles, followed by some examples of which enclosures are best for different environments.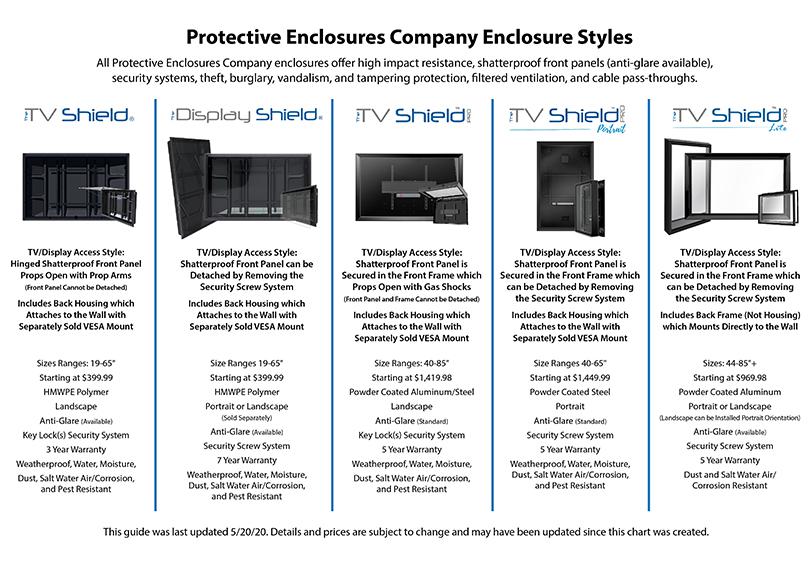 Indoor Enclosures –
The TV Shield PRO Lite is an excellent option for indoor TV screen protection. It is sleek but robust. And The Display Shield could also be a good solution if you're less concerned about aesthetics but need TV protection.
Outdoor Enclosures –
The Display Shield, The TV Shield PRO, and The TV Shield PRO Portrait are all great solutions for outdoor applications (examples might be on the side of a building or for signage by a curb). The Display Shield is extremely budget friendly, and The TV Shield PRO Portrait and The TV Shield PRO offer beautiful sleek aesthetics at a reasonable price.
Extreme Harsh Environment Enclosures –
The Display Shield enclosure is in high demand for applications requiring wash-down safe digital display and TV protection. The Display Shield is commonly customized for unique applications that may have extreme conditions.


Now you know how to protect TVs and displays at your car wash. Which enclosures fit your unique application?