Posted by The Display Shield on 7th Jul 2020

Welcome to another exciting Protective Enclosures Company newsletter. It may be the approaching holiday, or perhaps it is purely the wonderful year we've had at PEC (our enclosures are now in 9000+ locations and 17+ countries), but whatever the cause, we're feeling very thankful at Protective Enclosures Company. We're thankful for each other, the wonderful team that makes all the TV enclosure magic happen. We're equally thankful for our dealers and customers who we know are the backbone of our business. To top it all off, we are incredibly grateful for the launch of our highly anticipated and groundbreaking The TV Shield PRO and The TV Shield PRO Lite enclosure models being produced at King Precision Solutions manufacturing facility located in Erie, PA! Before we dive into our exciting updates, we just want to say thank you all for being part of our extended PEC family and we wish you a very Happy Thanksgiving at the end of the month.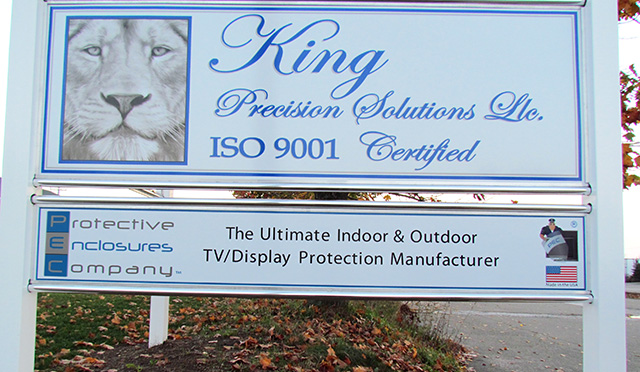 ---
Giveaway!

We're thanking our awesome customers by offering the opportunity to win a FREE Philips digital display!
---
Customer Reviews and Photos!

| | | |
| --- | --- | --- |
| We are always grateful for reviews and photos. Check out these recent wonderful install pictures we received from customers. | | |
---

PEC's News Watch & Product Updates:
Have You Been Waiting for A TV/Digital Display Protection Solution with Interactive Capability?
Say Hello to The TV Shield PRO Touch
and The TV Shield PRO Lite Touch
At Protective Enclosures Company, we always strive to bring our customers the most innovative, high-tech and affordable solutions. Did you know that ResearchMoz recently published a report anticipating the interactive display market CAGR to grow 14.90% by 2019 (MarketWatch)? But the prospect of protected (even weatherproof) touch screens revolutionizes this trend, creating the possibility for restaurants to offer digital gaming without worrying about damaged screens, theme parks to offer interactive informational digital signage outdoors, schools to experience all-in-one protected media solutions with video and smart board functionality and even retail environments to offer interactive shopping screens at malls. That's why we're pioneering the way for TV/digital display enclosure solutions with touch screen capability! We're thrilled to announce the availability of our new (windows based) touch technology for TV and display enclosures. If touch screen is the solution you've been waiting for in outdoor digital signage and indoor TV protection, give us a call today to order your The TV Shield PRO Touch or The TV Shield PRO Lite Touch.
Pre-Order Your Protected Touch Screen Solution Today
(Call 800-331-2628)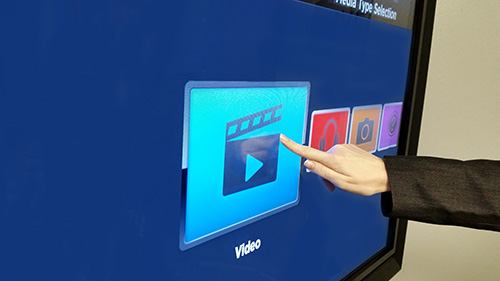 You Can Pre-Order The TV Shield PRO
and The TV Shield PRO Lite Now!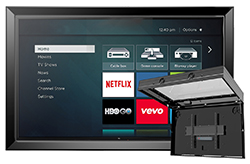 Our first production run has been highly anticipated! The TV Shield PRO will be in limited supply for the first batch, so grab yours today.
Outdoor and Indoor Touch Screen Capability Available
Compatible with Almost Every 40" to 80" TV or Digital Display (Industry-First Large Sizes) - You Can Pick and Choose What Technology and Features You Want in a TV Unlike the Limited Options with Expensive Outdoor TVs
5 Year Warranty for Guaranteed Peace of Mind
Protection Equal to IP-55 Standards
Paintable Powder Coated Steel and Lightweight Aluminum Housing
Filtered Ventilation System with Thermostatically Controlled Fans
Hardware and Components are Stainless Steel or Powder Coated (Using Our Advanced Chemical Pre-Wash System) for Ultimate Durability Against Harsh Threats Like Saltwater Air
Includes High Strength Shatter-Resistant Anti-Glare Acrylic Front Shields (No Upcharge)
One-of-a-Kind Proprietary Sleek Beveled Picture Frame Front Panel Easily Opens with Hydraulic Gas Shocks for Direct Viewing and Maintenance Access
Dual Chambered Key Lock System for Optimum Protection
(Rather than just a Single Screw or Padlock)
ExactSeal™ Proprietary Triple Sealing System for Superior Dirt & Water Intrusion Prevention
All Ventilation and Cable Pass-Through Systems are Protected Against Bug and Water Intrusion
Internal Full Motion Swivel Mount with Depth & Height Adjustment for Perfect Placement of Screen and Rear Input Accessibility
Anti-Ligature (Slope-Top) Available for Enhanced Safety (Coming Soon)
Ample Interior Space behind the TV for Installation and Protection of Cable Boxes, Media Players, Amplifiers or Any Other Component Required
Easy to Mount with PEC's Proprietary "Quick Install"™ System
The TV Shield PRO Can be Used with Any External Standard VESA Mount (Floor, Ceiling, Wall, Pole) and Can be Flush Mounted Against (not in) the Wall with Professional Installation and Separate Hardware
Housing Grounded to Built-In Commercial-Grade Power Strip (with 12 Ft. cord) for Additional Protection in Harsh Environments
Click Here to Submit Inquiries Regarding The TV Shield PRO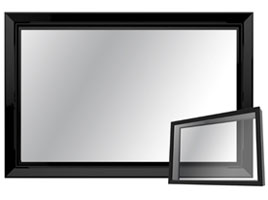 Indoor Touch Screen Capability Available
Compatible with Almost Every 40" to 80" TV or Digital Display (You Can Choose a TV with the Technology and Features You Want)
5 Year Warranty for Guaranteed Peace of Mind
Paintable Heavy-Duty and Thick Yet Lightweight Powder Coated Aluminum Enclosure
One-of-a-Kind Proprietary Sleek Beveled Picture Frame Design for Areas Where Looks and Aesthetics are Crucial
Enclosure Designed with Minimal Visible Mounting Hardware for a Crisp Look
Ultra-Quite Air Circulation (120 volt 35 CFM Ultra-Quite Fan) and Heat Exhaustion System
High Strength Shatterproof Ultra-Clear Lexan® Polycarbonate Front Shield (Anti-Glare is Available)
Lightweight Design (Starting at Only 40 LBs)
Extremely Easy Installation Process (Can Even be Quickly Installed Over an Existing Mounted TV)
Multiple Secure Easy Access Cable Pass-Through Points (Eliminates Need to Relocate Power Supply)
Anti- Small Object Entry Design
Advanced Security Screw System for Ultimate TV and Display Protection
Anti-Ligature (Slope-Top) Available for Enhanced Safety (Coming Soon)
High Strength Mounting Hardware for Ultimate Security to Prevent Tampering and Removal
Also Offers Protection for Media Players and Other Electronic Devices Being Used with the TV
Order Now:
Contact Protective Enclosures Company's Commercial Sales Manager
Kimberly Spencer
kimberly@protectiveenclosures.com
321-280-3971
1-800-331-2628 ext. 306
www.thetvshield.com
www.thedisplayshield.com
Upcoming Events: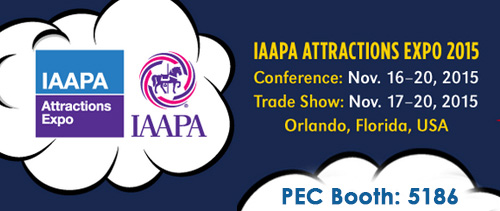 ---------------------------------------------------------------------------------------------------------------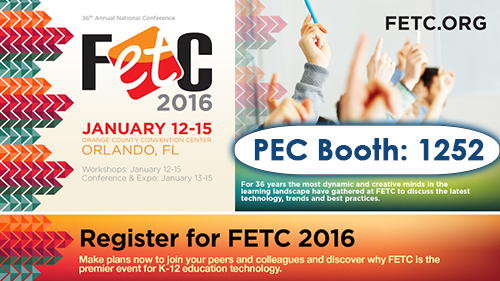 More questions?