Posted by The Display Shield Outdoor on 7th Jul 2020
Trends in Outdoor Digital Signage for Football Stadiums
Top Sports Facility Needs for Outdoor Digital Signage:


1) Weatherproof Sideline TVs
2) Outdoor Electronic Menu Boards
3) Water-Resistant Score boards
4) Durable TVs in VIP Lounges
5) Outdoor Schedule Signs
6) Weatherproof Advertising Displays
Stadium signs can range from pole banners, large hanging banners draped on the side of an athletic facility, interior wayfinding signage, architectural signage, billboard banners, championship flags, to decals and many more. Communication is the driving factor that produces so many varying needs in sports facilities like stadiums and gymnasiums. However, the evolution of digital signage is allowing Sports Arena Procurement Managers, Facility Planners and Owners to simplify their communication models significantly with features like rolling the cost of multiple hanging signs (which all need to frequently be updated) into a one-time expense of a digital sign. Even more amazingly, weatherproof digital signage solutions, like The Display Shield outdoor LCD TV enclosure, are presenting many advantages for the outdoor communication needs of football stadium managers.
Top Major Advantages of Outdoor Digital Signage for Football Stadiums:
1) Added Revenue Sources
In the spirit of rolling out multiple messages more effectively via outdoor digital signage, it is also worth noting that these weatherproof signage solutions allow for added advertising opportunities. It doesn't cost anything to incorporate an extra ad in a looping video on an outdoor digital display. In addition, even Fortune 500 companies are likely to pay top-dollar for TV commercial spots at any big sports arena, given the opportunity.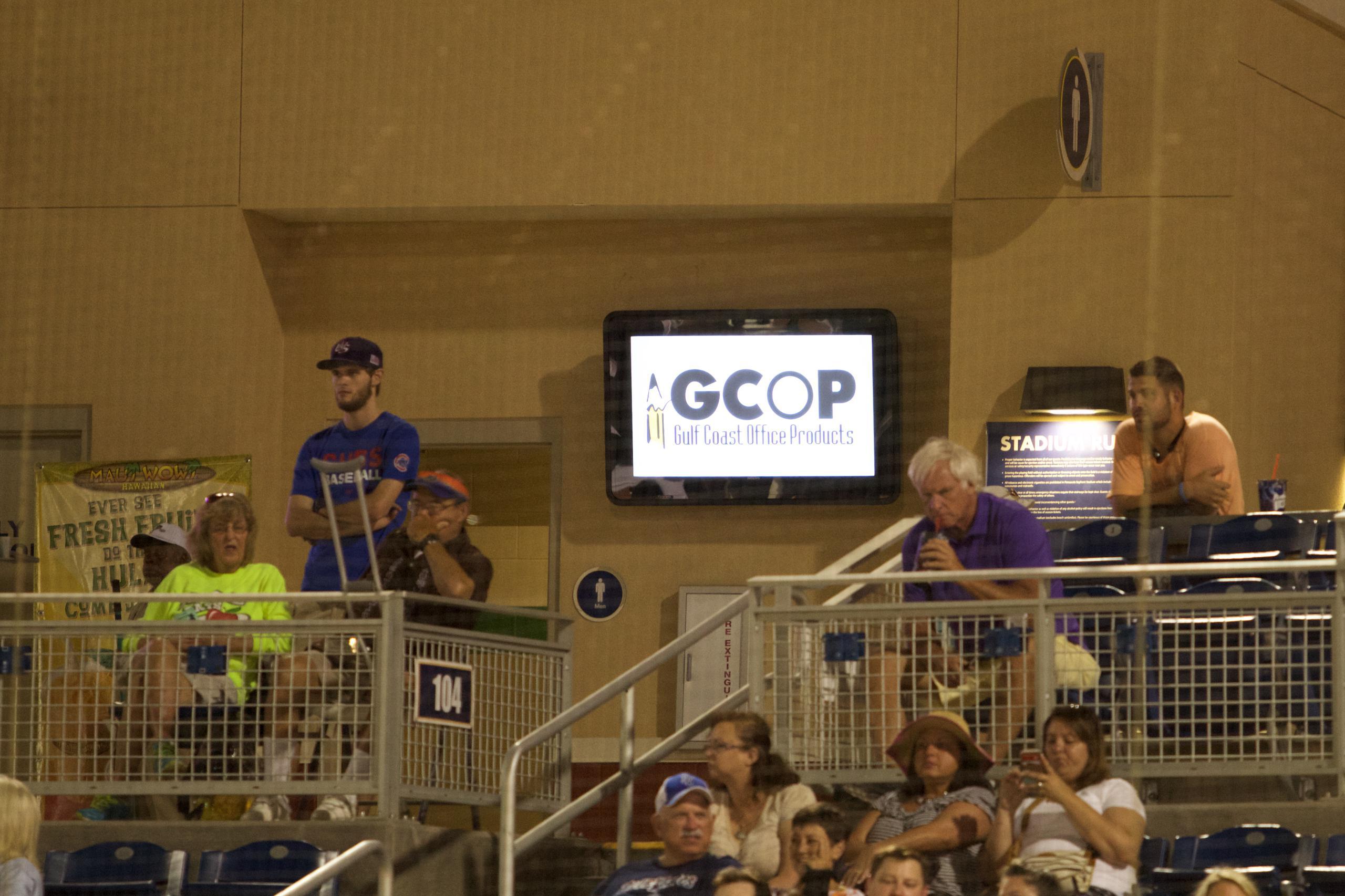 2) Eye-Catching Media Capabilities
Instead of traditional printed signs… moving graphics, people talking, and music can be a lot more effective way to talk to game attendees. Not to mention, every advertiser knows that marketing is about telling a story and causing an emotional reaction. Be it schedule information, ticket prices, interviews with the football players to get the crowd excited or any other message, weatherproof electronic message boards that deliver sound and video are more likely to spark that emotional reaction and hold the crowds attention.
3) Rolling Multiple Outdoor Signs into One Durable & Water-Resistant Digital Signage Solution
How many branding signs are located around sports facilities? What is the cost of printing multiple ad signs for partners and associations (especially calculated over multiple years)? At one given stadium entrance, how many ticket, directional, schedule, informational and advertisement signs must be posted? And are they letter boards on which every letter must be manually changed? Or possibly printed signs which must be regularly re-printed for accuracy? The beauty of outdoor electronic message boards is that the content from all of these communications can be condensed down to just a few digital displays (possibly even one per stadium entrance). For that matter, content limitations become less of an issue when utilizing weatherproof LED digital signs.
4) Long Term Investments that Pay Off and Don't Bust the Budget
Outdoor digital monitors were once the only weatherproof electronic message board solution. That is no longer the case. Businesses like Protective Enclosures Company have engineered weatherproof, durable and secure outdoor digital display cabinets. More affordable than alternative outdoor digital displays that are either made of heavier materials or have less cost-effective designs resulting in higher prices, The Display Shield and The TV Shield by Protective Enclosures Company have saved companies thousands of dollars. When the University of Alabama was looking for a bulk digital signage solution for Bryant Denny Stadium, the signs had to be water-resistant to withstand wash-downs so they could be kept clean despite nesting birds and nearby food stands. The Display Shield enclosures were selected because the enclosures are sealed tight to protect displays from water damage and offered about a half a million dollars in savings over standard outdoor weatherproof signage solutions. Protective TV enclosures and outdoor digital display boxes like The Display Shield can be paired with any standard TV or digital display at an affordable price.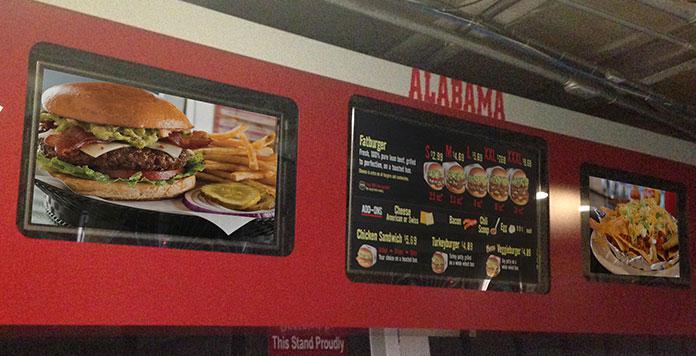 Outdoor Digital Signage (Water-resistant Electronic Message Board) Solution at Bryant Denny Stadium
Advertising is an ever evolving beast that sometimes experiences significant adaptations which change the face of the industry. For many commercial verticals, including the sports industry, the outdoor digital monitor enclosure is one such adaption. Sports arenas, gyms, fitness clubs, and school athletic departments everywhere are taking advantage of this ideal outdoor digital signage solution. From AT&T Stadium (home of the Dallas Cowboys) and to Raymond James Stadium (where the Tampa Bay Buccaneers play) and many more, sports arena managers are saving costs by utilizing The Display Shield weatherproof LED display enclosure. Gone are the days of continually replacing TVs outside or spending the whole budget just to get one outdoor digital sign or TV. Weatherproof TV and outdoor display enclosures placed over TVs and displays are eliminating these costs while offering top-notch protection.
Some PEC Sports Clients:
The TV Shield®, The Display Shield® and The TV Shield Pro® and their logos are trademarks of Protective Enclosures Company. All other trademarks and logos are the property of their respective owners.