PEC's New The TV Shield PRO Touch to Steal the Spotlight at IAAPA 2016; These Outdoor Touchscreen TV Enclosure Solutions are Revolutionizing the Theme Park Industry
ORLANDO, FL. NOVEMBER 17, 2015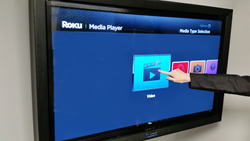 Protective Enclosures Company (PEC) will be debuting Windows based touchscreen outdoor digital signage enclosures during IAAPA 2016 at booth 5186 (Nov. 17th-20th in Orlando, FL). PEC is the leading USA manufacturer of outdoor TV enclosures and weatherproof digital signage solutions (protecting digital displays and TVs in 9,000+ locations in 17+ countries) and now they are pioneering weatherproof interactive display solution development.
Theme parks no longer have to spend outrageous bundles of cash to purchase weatherproof digital displays (which in the past have been placed up high out of reach due to lower durability and the screens being susceptible to easy breakage). Instead, The TV Shield PRO Touch is enabling attractions venues to use outdoor interactive displays with ticket information, schedules, menus, and gaming without worrying about weather damage, vandalism or theft. PEC's CEO, Justin King, stated, "PEC is thrilled to introduce The TV Shield PRO with touch screen capability up to an industry-first 80 inches and usher in a new era for outdoor digital advertising."
The TV Shield PRO® is a weatherproof, secure and robust protective outdoor LED TV enclosure and digital signage cabinet (manufactured in the USA). The "hybrid" design is built with a combination of lightweight aluminum and steel, which is powder-coated for the ultimate durability in environmental TV protection. Compatible with any standard indoor TV or digital display, it is ideal for residential, commercial and professional markets, and has numerous proprietary features (such as the ExactSeal™ proprietary triple sealing system for superior dirt & water intrusion prevention). The TV Shield PRO's proprietary "Quick Install"™ system is faster to install and maintain than any other metal TV enclosure and effortlessly opens with gas shocks for easy access to the display. The included internal full motion, fully articulating mount with depth and height adjustment allows for perfect placement of the screen as well as easy access to the back of the display and inputs after it is mounted (unlike most alternative outdoor TV cabinets). The TV Shield PRO outdoor TV cabinet can be used with any external standard VESA mount, is secured with dual high strength chambered key locks and includes a thermostatically controlled and filtered air circulation system. The TV Shield PRO comes standard with an anti-glare acrylic protective front shield and has large size options up to 80" standard (larger custom).
Event Details:

November 17–20, 2015
Orange County Convention Center
North and South Buildings
9899 International Drive
Orlando, Florida 32819
PEC Booth: 5186