PEC's New The TV Shield PRO Touch Outdoor Touch Screen TV Solution & The TV Shield PRO Lite Touch Indoor Protective TV Case Revolutionize Interactive Outdoor Digital Signage & Indoor TV Protection with Industry-First Large Sizes Up to 80"
Orlando, Fl. - January 05, 2016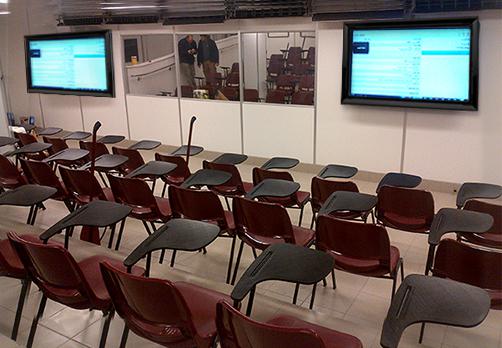 Protective Enclosures Company (PEC) today announced the official release of The TV Shield PRO Touch and The TV Shield PRO Lite Touch. PEC is the leading USA manufacturer of outdoor TV enclosures and weatherproof digital signage solutions (protecting digital displays and TVs in 9,000+ locations in 17+ countries). Now PEC's impact-resistant TV enclosures for indoors or outdoors are altering the trajectory of interactive digital signage solutions. Theme parks, stadiums, bars, restaurants, zoos, casinos, museums, schools, correctional facilities, hospitals, airports and retail environments have needed durable high-end TVs in high traffic or outdoor environments, but there have been limitations such as size, IP rating, aesthetics and installation practicality. The TV Shield PRO Touch and The TV Shield PRO Lite Touch are the long awaited solutions to all of these outdoor advertising challenges.
The TV Shield PRO Touch is a weatherproof, secure and robust touchscreen outdoor LED TV enclosure and digital signage cabinet (manufactured in the USA). The TV Shield PRO Touch (compatible with Windows, Mac and Linux) features industry-first large sizes up to 80," offers weather protection equal to IP55 ratings (touch frame is IP65 rated), a sleek picture frame look and PEC's proprietary "Quick Install™" system. The enclosure is comprised of powder-coated lightweight aluminum, steel and stainless steel hardware. The TV Shield PRO also features PEC's "ExactSeal™" proprietary triple sealing system for superior dirt & water intrusion prevention. The included fully articulating internal full motion mount allows for perfect placement of the screen as well as easy access to the back of the display and inputs.
In addition, PEC is thrilled to introduce The TV Shield PRO Lite Touch™, an affordable protective TV enclosure built using lightweight aluminum for ultimate strength and durability. The protective TV cabinet's base frame bolts to the wall, while the enclosure attaches to the base frame using PEC's proprietary "Maximum Security™" screw assembly system for optimal defense against removal from the wall (this is an open back design). The TV Shield PRO Lite Touch™ features .177" thick ultra-clear shatterproof polycarbonate for the front shield and a .25" thick aluminum front frame. PEC's CEO, Justin King, stated "The TV Shield PRO Lite Touch TV and digital display case will hold up in the roughest and toughest indoor or non-weather exposed outdoor environments including federal correctional institutions; this meticulously engineered enclosure revolutionizes TV protection."
All PEC, The TV Shield, The Display Shield, The TV Shield PRO, The TV Shield PRO Touch, The TV Shield PRO Lite and The TV Shield PRO Lite Touch logos and product names are owned by PEC. Other company and product names may be trademarks of their respective owners, and PEC does not claim official endorsement of any named businesses.