How Digital Signage Improves the Theme Park Experience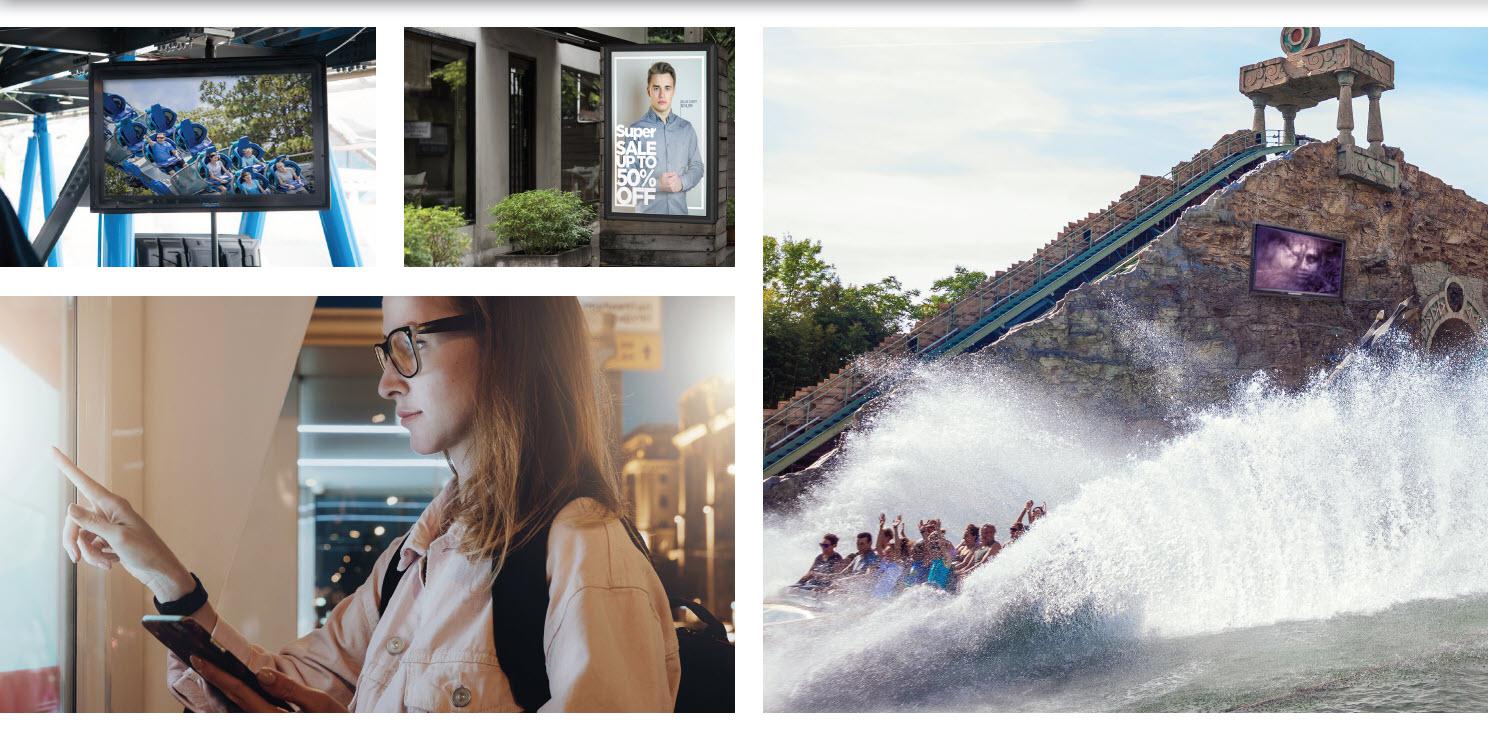 From major theme parks like Disney World and Dollywood to small, family-owned waterparks, zoos, and fun centers, digital signage is contributing to a better guest experience. These large, colorful displays are being used in everything from wayfinding to park information to food menus and beyond, giving parks an easy way to connect with guests and improve operating efficiency.
Take a look at some of the ways amusement companies are putting digital signage technology to work and what you can do to maximize its potential….
Reduce Perceived Wait Times
Even when parks are crowded and lines are long, these in-line activities can help guests feel like the wait times were shorter, and there's even data to back this up. In one study of a retail setting, perceived wait times were slashed by up to 35% when digital signage was present.
Digital signage is becoming more popular in ride queues to entertain guests as they wait in line, offering everything from cartoons and commercials to interactive touchscreen games and trivia. And when guests are happy, they're likely to stay in the park longer and ideally spend more money!
Advertise Internally and Externally
Digital signage presents no shortage of advertising opportunities, whether you want to promote your own products or sell space to third parties. You can use your signage to advertise job openings, new snacks at your concession stands, or items in your gift shops.
It also opens a new revenue stream when you extend advertising opportunities to local businesses or nationally recognized brands. It's estimated that more than 270 million people visit a theme park each year and that can give companies a lot of exposure to their brand or products. Take advantage of figures like these to help boost profits, or at the very least, offset your operating costs.
In addition, thanks to modern solutions like The Display Shield and The TV Shield PRO that provide impact resistance, weatherproofing, security, and other protection solutions, you can implement signage indoors or outdoors with peace of mind.
Cut Costs
Think about the many things most theme parks or entertainment centers have printed historically such as maps, flyers, coupons, advertisements, the list goes on. Turning some of these items into digital media can drastically cut printing costs without sacrificing your message or level of service to your guests. For example, instead of spending thousands of dollars on personal maps, you can use outdoor digital signage to display large maps that everyone can use.
In addition, a single error on a massive printing job can be costly to fix, but errors are easily corrected and "republished" using digital signage. Updates can be made quickly at scale so that each display shows the latest information you want to share with your visitors.
How to Maximize Your Digital Signage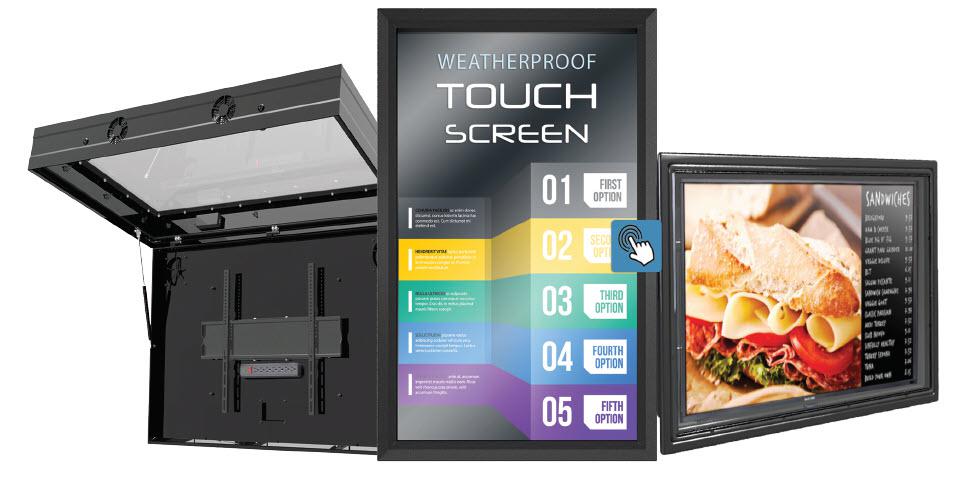 The Display Shield outdoor digital signage enclosure and The TV Shield PRO weatherproof TV cabinet come in portrait and landscape formats and are designed to withstand commercial conditions, both inside and outside. The weatherproof designs keep out moisture, bugs, and debris while providing superior protection in extreme heat or cold. These outdoor digital signage enclosures also have built in superior security features, including tamper and theft resistance, shatterproof screens, and key locking to prevent unauthorized access to the unit. If you're among the business operators searching for durable indoor and outdoor touch screen solutions ( like Disney's Angel Cordero mentions in this Digital Signage Connection article ), you're in luck since The TV Shield PRO is now a popular outdoor touch screen digital signage solution.
Digital signage can be a major investment, whether you're a Disney-size park with hundreds of monitors or a small family business with 10 screens. Protect that investment with a commercial grade TV or digital display enclosure.