High quality TV enclosures are a sure fire way to ensure any television or digital signage is protected against the elements. In addition, did you know that there are many other ways in which one can use a digital display case or TV enclosure to ensure protection for various other hardware? For that matter, there may be more creative uses for outdoor enclosures than are listed in this article… there are so many possible instances in which it is helpful to have robust outdoor storage or cabinets. In this article, we'll be discussing some of the ways in which devices or other objects can be protected against various risks, and which devices are most suitable for this purpose. Let's jump right in!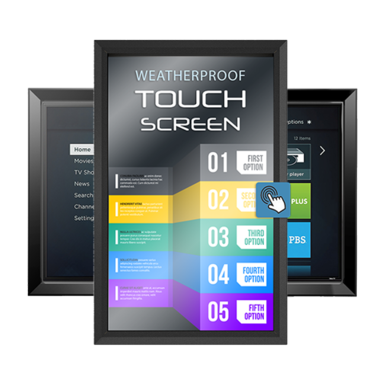 Protecting Hardware Outdoors
An indoor or outdoor protective TV enclosure can ensure that the sensitive electronic components within gadgets are effectively secured, allowing them to continue to perform properly while also retaining their excellent condition. From tampering, weather, or high impact such as storms to more, such threats are largely deflected or prevented by The TV Shield. Enclosures like The TV Shield are branded for protecting TVs but are used for so much more.
Associated Risks with Electronics Outdoors
In today's globally interconnected digital world, it's not always feasible to stay indoors. Today, a robust outdoor communications network is necessary for a wide range of applications. The world we live in frequently calls for outdoor networks, whether you're running a business that demands continual connection both inside and outside, enjoying entertainment outdoors, or you just want to extend the reach of your home WiFi network outside. Let's get into the reasons why you need to ensure your electronics are protected when they're outdoors or even sometimes when to protect electronics inside.
Protecting Electronics Indoors
It may be helpful to protect devices in indoor situations from invaders like children at home or school, as well as at businesses such as public areas where people may otherwise tamper with the devices. Often there are indoor environments in various industries such as food service or manufacturing that may have hot or cold temperatures, dust, splashing liquids, humidity or other threats to electronics. Depending on the type of protection needed, enclosures like The TV Shield, The Display Shield, The TV Shield PRO, The TV Shield PRO Lite (The TV Shield PRO Lite is designed for tamper proofing and not the same weatherproofing as the other units), and more can protect not only TVs, but other electronics in various conditions. Pictured below is an example of The TV Shield protecting equipment in a commercial environment (in this photo the front panel is propped open). The front panel can easily be closed and the unit is secured with keyed locks.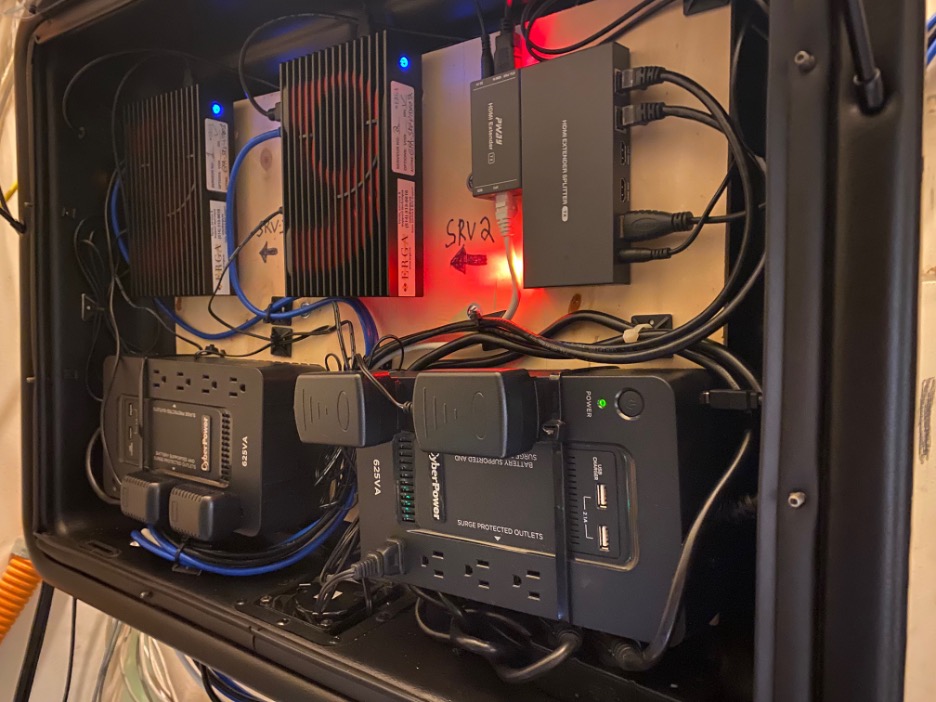 Thank you to our partners at ERGA for this picture of The TV Shield enclosure protecting hardware.
Thank you to our customer Edward for this picture of our TV case protecting a PC monitor.
Temperature Control
All too frequently, excessive heat is the main factor in the breakdown and failure of electrical components. Devices' service lives are diminished even when they do not really malfunction when exposed to high temperatures. The performance of electrical equipment may likewise be negatively impacted by extremely cold winter temperatures. In order to maintain inside temperatures within reasonable operational limits, a heating system may be needed if condensation develops on the inside of an outdoor electrical enclosure. Enclosures like The TV Shield include vents and can have fans which enables complete air circulation.
Waterproof
The terms waterproof and water-resistant are often used interchangeably. When we say waterproof, we mean the product can sustain wash-downs or heavy rain. Waterproof does not mean the enclosures can be submerged into liquids or water. Depending on the environment, electrical equipment may need a suitable enclosure in order to function properly and effectively. Storms, pool splashes, water splashes on boats, or sanitation wash-downs are examples where enclosures are used to protect TVs or other electronics. Enclosures are even in used in such scenarios to display items or protect other objects as well. In addition to shielding electronic parts from harm, weatherproof electronics enclosures aid in reducing circuit failures brought on by numerous external variables. When working with delicate electronics, such as those found inside of modern gadgets that largely rely on their internal devices being functional at all times, choosing the proper waterproof casing for electronics is vital.
Humidity and Condensation
Have you ever seen dew on the grass in the early mornings? Well, then you've witnessed condensation. Even when electrical equipment is placed inside electrical enclosures, the same phenomenon can cause havoc on electronic and electrical equipment, even though it may look beautiful on someone's lawn. This is why enclosures with proper air circulation are extremely useful.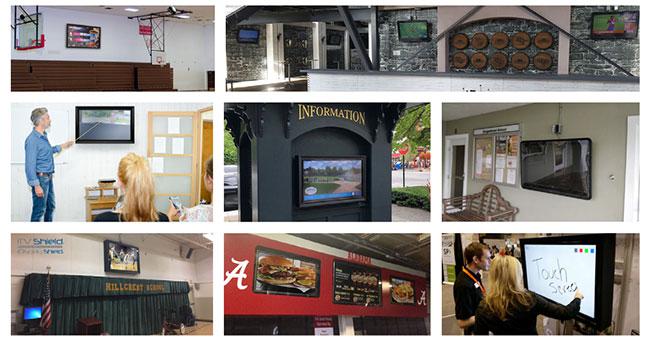 Pest Control
Bug infestation is among the worst things that can happen to your outdoor gadgets. In addition to being unattractive, bugs can seriously harm your equipment by chewing on the wires, nesting within the equipment itself and as a result, they often damage electrical equipment. Enclosures prevent critters and pests from causing damage.
Devices that Can Be Protected Outdoors by TV Enclosures
With our wide range of enclosures available, protecting electrical equipment outdoors has never been simpler. Let's explore just some of the equipment that can be used with TV enclosures outdoors:
● Modems
● Pcs or mini pcs
● Digital signage
● Outdoor cameras
● Telecoms equipment
● Sensors
● Energy equipment
● Pond tank controllers
● Control boxes
● Wifi extenders
● UPS's
● Bluetooth speakers
● Electric cable storage
● Projectors
● Portable chargers
● Extension cords
Should you need any advice on alternative uses for TV enclosures, be sure to reach out to us via out chat on our website.